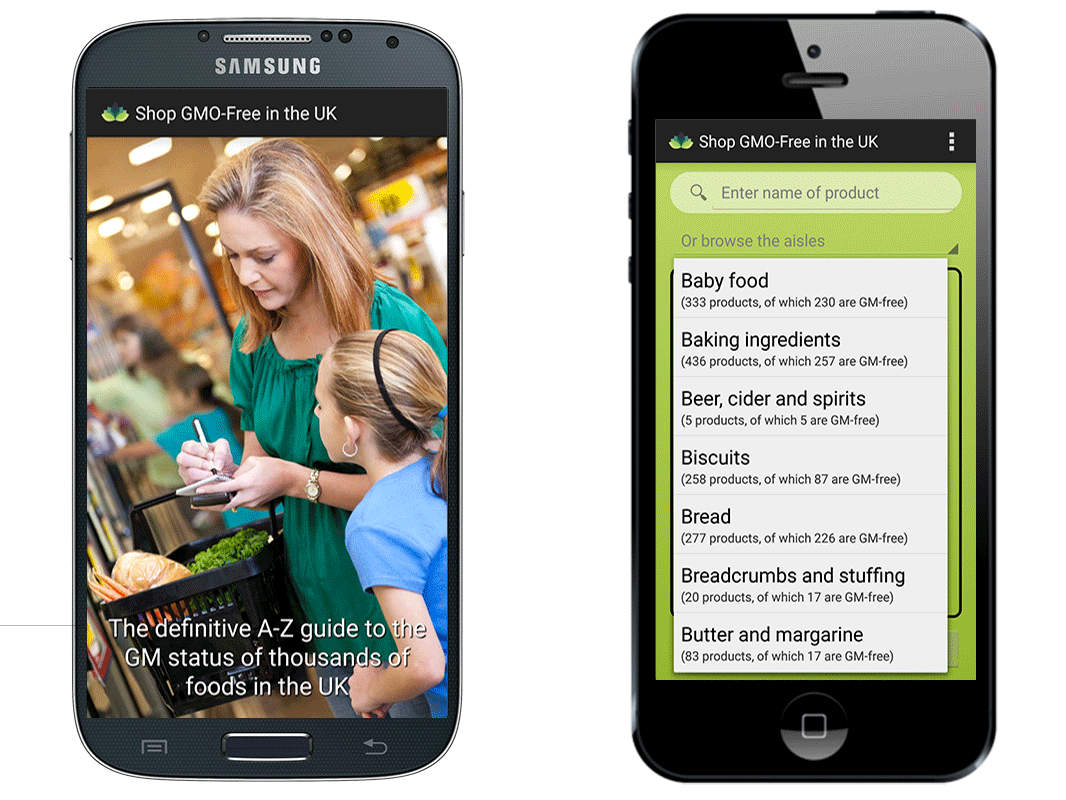 Having been let down by their previous developer, Active Therapies got in touch to help create a system to help UK consumers avoid genetically modified food and drink products.
We developed the Android and iPhone version, and a web service to enable users to keep up-to-date with all the latest GMO data.
We helped turn the app from a simple concept to a full-featured app that is currently averaging ratings of over 4.6 on Google Play.